International shipping to Australia
Your move made easy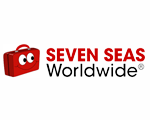 Make your move to Australia secure, fast and affordable with the MoveCube from Seven Seas Worldwide. Free storage, a completely in-house team and clear pricing make them an excellent choice.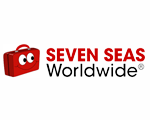 Simplicity and convenience
Using a MoveCube from Seven Seas makes moving easy. Delivered to your door, you can pack at your own pace and have it picked up when you're ready.
It provides great security and protection: once sealed at your home, the MoveCube won't be scheduled to be opened again until it arrives at your new home.
You can also get up to 4 weeks free storage before and after your move, giving you flexibility to tie up loose ends and settle into your new home.
Trusted international movers
Seven Seas International don't work with middle-men or agencies, meaning your move is handled by them and no one else, from start to finish.
Their itemised quote system is clear and transparent, with no new or unexpected charges during your move.
To see how happy other moves have been, check out their excellent reviews on Trustpilot .