Experience the Berlitz Method
Learn German in a way that suits you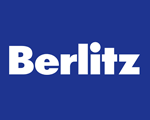 Berlitz started teaching languages in 1878 - the company has helped millions of people get fluent in a foreign language. The Berlitz Method focuses on full immersion in the language, from day one. It is one of the quickest, most effective ways to learn and speak German with confidence.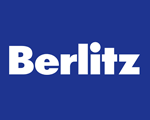 From absolute beginners to advanced German-speakers, and everything in between, Berlitz have courses to suit everyone. One-on-one classes, group classes and online learning are all available to give you as much choice as possible when it comes to learning a new language.
One-on-one classes
To get the best results take one-on-one classes with a private tutor.
Berlitz have courses to fit all language goals, from intensive programmes with 9-hours of lessons every day, to custom-designed programmes created by you. Individual instruction gives you the freedom to define your own course content based on your personal interests and learning style.
Group classes
Join a group class to keep motivated and engaged in your learning and to speak with confidence in German.
If you already know some German then it's important that you start classes at the right level. With the Berlitz placement test (based on the Common European Framework of Reference for Languages) you can find out your level quickly.
Book a free German lesson in one of the Berlitz centres, whether you're a beginner, intermediate, or an advanced German-speaker to try it out.
Online virtual classroom
If you can't make it to a centre, or your schedule doesn't fit in with face-to-face classes, then take lessons online . Their interactive, live lessons are fully flexible and available 24/7. Berlitz make sure you can learn wherever you are, whatever your schedule.
With Berlitz, you also have the option of Blended Learning, where you are free to choose a combination of online and face-to-face lessons that will suit you best.