Furnished and unfurnished apartments in Brussels
Homes for expats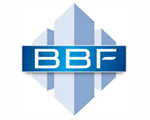 BBF offers mid-term and long-term accommodation, with everything from bills and services included in the rent. Their multilingual team of experts will find you the apartment in central Brussels that is perfect for you.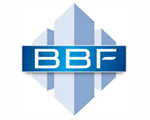 Finding your home for you
BBF's experts know Brussels inside and out. Let them know your requirements and they'll get to work on finding the apartment that's perfect for you.
Rentals are available from as short as three months, with a wide choice of furnished and unfurnished apartments available in Brussels.
With you throughout your stay
Don't worry about finding the best internet and electricity providers - all BBF apartments come completely set up, with all the bills included in the rent. And if your apartment ever needs a plumber or electrician round, the maintenance team is available to take care of everything for you.
The right apartment, inside and out
Enjoy your time in Brussels to the fullest with BBF rewards. Earn points every month of your stay to use on flights, events tickets, and more.