BNP Paribas Fortis - The Bank for Expats
Make your Belgian life easier with BNP Paribas Fortis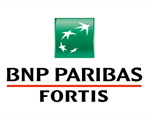 Are you coming to work or study in Belgium? If you need help with your banking affairs, BNP Paribas Fortis offers you every essential banking service, from day-to-day banking to savings and investments, as well as insurance, loans and advice dedicated to your specific needs.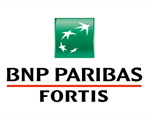 Simplify your life
Our Expat offer brings together a range of services perfectly adapted to your needs, making your life easier. Do you want to prepare your banking affairs before stepping onto Belgian soil? Or do you prefer to arrange it all when you arrive? Wherever you are, however long you'll stay, we have solutions customised to your needs.
No commissions
The BNP Paribas Fortis Premium Pack is an all-in-one package offering superior banking benefits free to expats for their first year in Belgium. Apply remotely – whether you are in Paris, Rome or Singapore – and then benefit from it as soon as you arrive (subject to acceptance of your application).
Are you between 18 and 28? There is another option for you: Hello4You . A free multi-device current account which allows you to carry out many international transactions.
Specialized expat branches
We are always close. Our specialist expat branches have special opening hours. Our multilingual employees are experts in helping expats with their financial needs and requirements.