Experts in expat banking
Over 50 years working for the Belgian expat community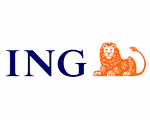 ING offers much more than just a bank account. You will benefit from a wide range of free services designed to meet your needs: financial preparation, guidance and free events.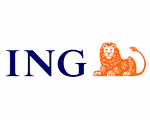 Dealing with banks is one challenging part of being an expat. That is why ING has developed solutions to the different obstacles you may find when you are new in Belgium. Both online, or via your smartphone and at the local branches, ING is ready to assist you.
A ready-to-move account: you can have your bank account opened before you arrive in Belgium.
Easy to contact: a team of experts is always on hand to offer you assistance in 8 languages.
Free seminars: in these events you'll learn tips and tricks about financial planning (real estate, pension and financial investments). You will also get a chance to start networking.
ING has two current accounts perfectly adapted to the needs of expats:
ING Green Account : in multiple currencies and for multiple account holders. A very convenient option to handle your finances both in Belgium and in your home country.
ING Lion Account : an easy-to-use account to manage your money online or via the ING SmartBanking app.