Helping expats move
AGS Coussaert, your relocation partner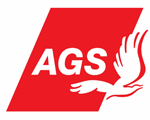 Looking for a reliable moving company in Belgium? AGS Coussaert is the market leader in international removal solutions by air, sea or road, to and from Belgium. Over the years, their local branches have perfected what they do best: moving people.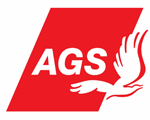 Changing houses is anything but easy - having to relocate can be a daunting task for many expats. Don't worry. AGS experts are on hand to help you set up for your new adventure. They're the perfect choice for a stress-free move.
AGS Coussaert services include:
Handling of air, road and sea shipments to and from Belgium
Packing, unpacking and crating services
Short and long-term storage
Vehicle transportation and storage
Assistance in English, Dutch and French

What can you expect from AGS?
AGS guarantees complete flexibility to their customers. Receive customised solutions for your move and feel confident as their team communicates with you through each stage of the relocation.
Tailor-made packaging
The whole AGS network uses packing material specially developed for AGS. Specialised cartons for different objects (including crockery, furniture, clothing and paintings) minimise the risk of damage. AGS has also created a 'first necessity' carton in which clients are advised to pack the things they will need as soon as the truck or container arrives.
AGS, you deserve the best.