Financial advice for expats in China
10+ years of real-world experience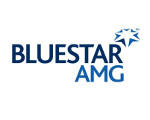 BlueStar AMG is an investment and insurance advisory firm that helps expats in China manage their finances. Their expert team is specialised in financial planning, accounting and portfolio management.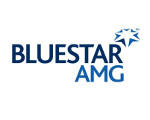 Personal attention and advice
The company is owned and run by expats who know and understand what it means to be an expat in China and how to approach financial planning from that position. That experience means they can quickly respond to your questions and provide quality advice based on your requirements for the future and your current situation.
For expats in China, a couple of the biggest challenges include:
Healthcare coverage: it is complicated to make sure you have a policy which meets both you and your family's requirements at the right price. BlueStar AMG presents different options based on your needs.
Further education costs: many expats in China send their kids to Europe or North America for further education.
BlueStar AMG can help you plan ahead
Providing a wide range of services, including:
Investments: building a portfolio to make your money grow
Pension planning: for a retirement free from financial worries
Life insurance: peace of mind
Foreign exchange: cost-effective international transactions