Allianz Care
Protecting you and your family
Join the 88 million expats around the world who trust Allianz Care with their health. Their flexible plans mean you can choose the level and type of cover you need.
What sets Allianz Care apart?
Comprehensive and customisable coverage
A network of more than 900,000 medical providers worldwide
Family and maternity cover, alongside preventative medicine and wellness options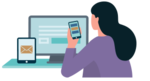 Information and services at your fingertips
Their easy-to-use website and mobile app provide a number of services including:  find the nearest hospital or specialist, check your policy information and online claims management.
Always by your side 
24/7 multilingual helpline for emergency assistance and policy queries
Online and phone consultations with medical experts available around the clock
Expat Assistance: confidential and professional support to address a wide range of life challenges