Looking to buy your dream home in Cyprus?
Let the experts fulfil your wishes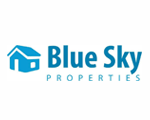 If you have been drawn in by the sparkling blue waters surrounding the island of Cyprus and you dream of buying your own property there - you're in luck! BlueSky properties are at your service to guide you through each stage of the buying process.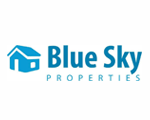 BlueSky properties offer a huge range of properties in Limassol, Paphos, Larnaca, Ayia Napa, Protaras, Nicosia and the smaller villages in Cyprus. Whether you are looking for that beach-side holiday home, your own apartment or even a luxury villa with a swimming pool, BlueSky properties will find it.
You will be assigned your own knowledgeable and licensed real estate agent who will invest time into your dream. By paying careful attention to your specific requirements, your agent will guide you through a selection of properties ensuring that no time or money is wasted in the process.
What services can you take advantage of?
An honest approach through the legal process
Expert knowledge of the local market
Commitment to the end goal
Join the league of satisfied new homeowners and enjoy a loyal and lasting relationship.
Are you ready to fall in love with your new home? Visit the website today!