Mid- to long-term accommodation in France
Find your perfect fully furnished home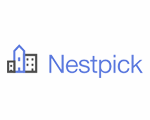 Whether you are working or studying, Nestpick will help you to find a fully furnished rental property or room to suit you. It's perfect for families, professionals on business, and international students staying in France for periods of a month or more.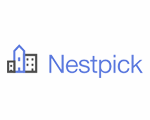 The home you're looking for
With stays from a month onwards, and choices between full apartments for families, single rooms, and serviced apartments, Nestpick has everyone covered. Apart-hotels are available if you're looking for something with a bit more flexibility, as well as accommodation for international students.
Faster search, better prices
Nestpick compares the prices of thousands of apartments across a wide range of trusted partner sites so you don't have to. Tired of calling an apartment only to hear it's already been taken? With Nestpick, unavailable rentals are automatically removed from the feed so you will never be left disappointed.
Settle in straight away
As Nestpick uses only trusted partners, you can find and book a comfortable, affordable place to stay before you even arrive in France. With stays from a month onwards, why not choose to find a temporary home while you search for something more permanent.