Bavarian International School
Believe. Inspire. Succeed.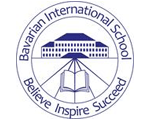 More than a school, BIS is a home away from home. At its two campuses in Munich, students of more than 56 nationalities form an international community that strives for excellence, responsibility and lifelong learning.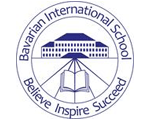 BIS places individual child development at the heart of its educational philosophy, encouraging active and engaged participation. Its facilities provide a safe environment where students can focus on all aspects of student development: academic, intellectual, creative, social, physical, ethical, and emotional.
Committed to excellence
BIS sets high standards for its teachers and staff and expects the same of its students, as it is one of the few schools in Germany to offer all 4 IB programs, state-of-the-art technological installations and 6 foreign language courses in the curriculum.
Beyond Academics
Understanding that, while academic rigour is essential, a child also needs a broad and balanced education, BIS has developed a comprehensive Co-­Curricular Programme ranging from journalism to robotics, theatre or music to enrich the experience of our students.
Believe. Inspire. Succeed.
Three powerful words which embody what BIS strive towards every day: creating an environment for our students to believe in themselves, be inspired to fulfill their own potential, and ultimately find personal and professional success.
Find out more