Obermenzinger Gymnasium
Private bilingual school in Munich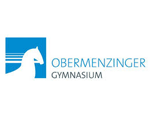 Located in the beautiful Obermenzing district of Munich, the private school offers flexible education with an optional bilingual German-English programme. Students can choose between a languages or economic sciences programme and can add vocational courses.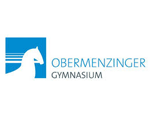 Bilingual track
From 5th grade on, the school offers a bilingual track for students from English-speaking families and children who have attended a bilingual primary school. Within the programme, multiple subjects are taught in English and a dedicated English-language assistant supports the learning process both in and outside the classroom.
English-native children are offered additional support through "German as foreign language" classes.
Individual support
Students have the opportunity to pursue an education that is based on their interests and personal strengths. They are given the choice between a linguistic path or an economics path, both can be enhanced with elective subjects such as Spanish, Chinese and Business English.

At the same time, the two-teacher system ensures a high-quality learning experience with educational assistants supporting students throughout their school day from grade 5 through 9.
Vocational qualifications
Obermenzinger Gymnasium offers the unique ABIplus programme. This allows pupils to acquire vocational training whilst simultaneously working towards their Abitur certificate (general qualification for university entrance).
Extracurricular activities
The athletic programme offers a variety of sports including scuba diving, golf and tennis. Children are free to express themselves artistically by joining one of the many school bands or participating in music lessons. Those with a knack for technology can also improve their skills by taking part in computer and robotics workshops.