Health insurance for expats in Germany
Stay protected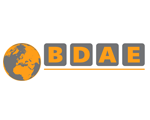 BDAE's international health insurance plans keep you protected in Germany, back home and around the world. From comprehensive inpatient and outpatient treatment to medical evacuation, their low-cost plans have you covered.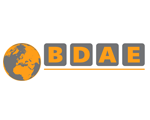 Insurance, created for expats
BDAE created a health insurance plan just for expats. Access to a 24/7 hotline in English and medical evacuation from Germany or on your travels give you complete international cover.
Each health health plan also include:
100% inpatient and outpatient care
Pharmaceuticals & medical equipment
Dental treatment
There for you
In most cases, pre-existing conditions are covered, so you can enjoy the peace of mind afforded by good healthcare. The plans are designed to be fliexible to fit expats' lives, including short-term cancellation at any time.
Get in touch with BDAE's multi-lingual support to find the right plan for you.