Prism Consultancy
Your immigration experts in Hong Kong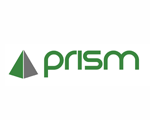 With over 20 years of experience assisting expats, Prism Consultancy knows all the ins and outs of Hong Kong (HK) visas. From work and training visas to resident and student visas, their expert knowledge helps make sure your visa application is successful.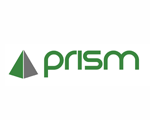 HK visas made easy
Prism Consultancy doesn't just help you apply for your visa, they take care of everything for you. They do the hard work: providing you with a tailor-made checklist of all the documents you need, filling out and submitting the necessary forms, and will deal with all correspondence from the Immigration Department on your behalf. They will even deliver your visa to you.
Prism can also help you get your HK ID card, advise you on how to set up a business and help you with your taxes.
Around the clock communication
As well as proactively updating you on your visa application, Prism's multi-lingual advisors are always available. If you have any questions or concerns about your application, you can talk to an expert advisor at anytime through the 24-hour hotline.
Free preliminary assessment
Prism knows that each visa application should be treated on an individual basis. During a preliminary assessment, they take the time to get to know you and your personal circumstances to ensure the right steps are taken. This speeds up the application process and often means you don't need an interview with the Immigration Department - and the assessment is completely free!
Get your free HK visa assessment