Relocation service for Hungary
Make your life in Hungary easier!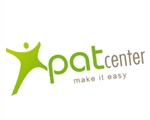 Expat-Center provides relocation and destination services: from moving management through work and residence permits to arrangements for returning home.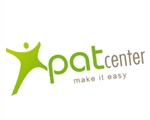 Immigration Service
The quick and effective administration is essential for expatriates and their families when they move to a new country. Thanks to the consultants' expertise of Expat-Center, clients need hardly be involved in official administrative procedures. Expat-Center helps you get the following papers:
Work permit
Residence Permit
Immigration Card
Invitation letter
Business visa
Working visa
Tax card
Social security card
EU health card… and more!
Destination Service
Theexperienced destination department of Expat-Center offers services in the following areas:
Look and See visit provides general outline of the city, giving as much useful information as possible. This program can help ensure the acceptance of an employment offer and also can be a useful basis prior to the house-hunting programme. The service and the accompanying information are tailored to the transferee's needs and interests.
Home search helps the transferees find the most suitable rental apartment that meets their needs and requirements, at the most reasonable price. Our service also ensures that the lease contract has all the necessary terms, is legal and fair in respect of both parties.
Settling-In service is specially tailored for each transferee and all family members. It may include, but is not limited to: organizing cleaner, gardener, handyman, telephone line, Internet access, insurance, transfer of utilities..etc
Cultural training is a personal coaching program. Expat Centers' consultants are always available via phone, email or in person to provide information on language courses, social and cultural events, national habits…and more!
Move Management
Due to their network of international moving companies Expat Center can find the best services available at the best possible price.
For the family: Moving, relocating your home and family is always stressful and exhaustive. The ffamily assistance program is to enable spouses and family members to adapt effectively to their new community. Expat Center can help you in the following:
Organizing baby sitter
School/kindergarten visits
Organizing birthday parties
Photography
Shopping assistance…and more!
For your business: Request assistance in any of those things you do not have enough time or capacity - Expat-Center will make your life easier! Among others, they offer you the following services:
Tax Consultancy
Translation
Airport pick-up
Event Organization
Catering
Language courses
People searches for various position
Moving and setting up an office …and more!
Contact details
To find out how Expat-Services can help you with your personal move, contact them through the address below or via their website www.expatcenter.hu .
Telephone: +36 70 618 1838
Fax: +36 1 209 1607