The experts in international removals
Hassle-free international removal services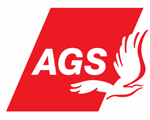 Are you looking for a reliable removals service in Ireland? AGS is the market leader providing removal solutions by air, sea or road.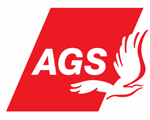 Moving abroad is a big decision. If you are looking for a highly-reliable and customer-focused moving company - look no further than the services offered by AGS.
What can you expect from AGS?
Every AGS customer has access to extensive facilities and equipment including: specialist packing equipment, crating, handling of air, road and sea shipments and storage of short and long-term shipments.

AGS will put you first; receive customised solutions for your move and feel confident as the team communicate with you through each stage of the move - and all this available in up to 15 languages.
AGS provides flexible, client-centric and cost-effective international removal services via land, air and sea. Their key clients include some of the world's top multi-national corporations, NGOs, governments and embassies. AGS can assist you in English, French, Hindi, Arabic, Tamil, Kannada or Marathi.
Skilled and efficient personnel and over 300 certified agents are employed worldwide to ensure that your move goes seamlessly, door to door. With specialised removal boxes and packing materials and guard-patrolled, alarmed storage systems for your possessions, your transition abroad couldn't be smoother.
AGS was established in 1974 as a family-run business and has expanded to help 70,000 families relocate each year, across 7 continents. They strictly adhere to the United Nation's Global Compact guidelines which promote human rights, fair labour standards, environmental conservation and support the fight against corruption. AGS consciously focus on reducing their carbon footprint and have been partnered with Planète Urgence's Environment and Development programme since 2010. One tree is planted for every international move.