Italian car insurance for expats
Comprehensive cover with Clements in Italy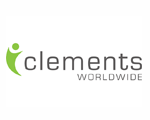 Clements Worldwide vehicle insurance offers affordable, comprehensive cover to expatriates living in Italy. Take to the road with confidence, with English-language support at every turn.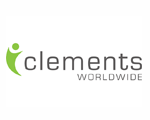 Extensive coverage
Clements' comprehensive insurance cover provides the maximum protection for you and your vehicle, combining:
Third-party liability insurance for accidental damage to someone else's property or vehicle.
Personal accident cover for medical and legal expenses.
Vehicle protection cover for damage repairs resulting from a collision, theft, fire or vandalism.
Clements offer competitive policy discounts exclusively for expats and excellent customer service available in English!
Clements Worldwide is proud to be among one of the leading motor insurers for expatriates in Italy and Continental Europe. Since 1947, Clements has been meeting the motor insurance needs of individuals living and working outside of their home country, with affordable and comprehensive solutions and unsurpassed servicing standards. Clements Motor insurance is ideal for expatriates in Italy who are in full-time employment and have a full valid driving licence.