Luxurious expat accommodation in Kuwait
Elegance and comfort at attractive rates
Mövenpick Al Bida'a provides fully equipped apartments with the elegance and supreme service of a five-star hotel. Located near the airport and the Salmiya shopping district, it is the ideal choice for expats to feel at home in Kuwait.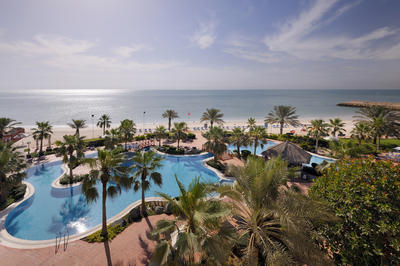 At Mövenpick Al Bida'a you get:
Serviced apartments and villas with fully equipped kitchens at attractive rates
High-speed internet in all rooms
Kids club, housekeeping and 24-hour security
Live in style
Their modern suites and apartments offer stunning views of the garden, the pool or the Persian Gulf. There is a room for every need, from stylish single bedrooms to luxurious villas. In your free time you can go for a swim in one of their five pools, relax at the private beach or dine at one of their restaurants.