Car share with BlaBlaCar
Connecting people that want a ride with people who are offering a ride.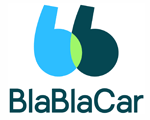 Take advantage of your empty car seats, or if you are looking for a ride, search for the cheapest rides to any city and share the cost!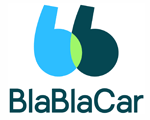 We have a community of over 3 million members that trust our community marketplace to plan their ride sharing trips all over Europe.
Thanks to the reliability tools on our website, members can see all the relevant information that they need before choosing to travel together (mobile certification, profile ratings, car preferences etc.). Quickly find a good driver at the click of a button.
The BlaBlaCar website allows people to get in touch online and to meet in the real world. It is 21st Century hitchhiking that takes advantage of the technology on offer. It enables people who don't know each other, but are interested in travel to connect. We are a true 3.0 website.
At BlaBlaCar, we see mobility in all its dimensions. This is why we have developed mobile applications for smartphones (Web mobile, Android and iOS systems). Now you can plan your trips from the palm of your hand!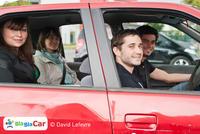 At BlaBlaCar, we have our own international community. A team of more than 60 people from different countries and backgrounds, are working every day to improve the website, innovate, and give you a better ridesharing experience.
If you want to travel cheaply, and meet new people, visit BlaBlaCar.com now.