English language school in Malta
Atlas Language School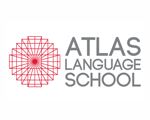 With excellent teachers and facilities, and a comprehensive and fun social programme, Atlas Language School gives students an authentic Irish experience. Choose from their comprehensive range of English courses, from general to exam preparation, and check out their accommodation options.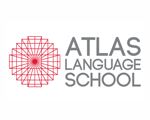 Atlas English courses
Located in Pembroke on the outskirts of the beautiful seaside town of St Julian's, only minutes from the beach, Atlas Language School gives students the chance to learn English while experiencing the best of what Malta has to offer. All of the communicative, task-based courses expose students to a variety of accents, with regular tutorials and feedback from Atlas' native teachers.
General English courses
Whether starting an elementary or more advanced student, you'll reach fluency in English through one of Atlas' intensive courses .
Part-time courses
Atlas' part-time courses are ideal if you are living and working in Malta but can't attend a full-time course. Develop your confidence and fluency in all aspects of English, with classes available in the mornings and evenings.
Exam preparation
Atlas Language School offers specialist exam preparation courses for a selection of examinations. The courses are designed around your specific requirements and those of the exam. Focus on areas of English language that you're not so confident with, among common exam subjects and topics.
Accommodation
If you've just arrived in Malta or are only staying for a short while, check out Atlas' accommodation options for the duration of your course.
Immerse yourself in the famed Irish hospitality by living with a hand-picked host family. Gain a unique insight into Irish culture and practice your English in a natural, everyday context.
You can also stay in one of Atlas' modern, fully-serviced apartments, equipped with wi-fi, single and twin rooms, and laundry facilities.