The British School in The Netherlands
Internationally British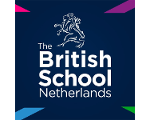 BSN in The Hague is one of the largest and most successful international schools in Europe. Their students come from over 80 different countries and receive a rounded, results-focused education.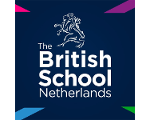 Educational excellence
BSN sets high educational standards and their students achieve excellent grades. The education follows the British curriculum from Foundation Stage (ages 3-5) to the Sixth Form (ages 16-18). At Sixth Form, students can choose either to continue with the British curriculum or pursue the International Baccalaureate (IB).
Beyond the classroom
The five campuses across The Hague and Voorschoten offer a wide range of clubs and activities, during and after school. School sports include rugby, swimming, hockey, basketball and football. Students also explore a whole range of creative arts such as fine art, ceramics and photography.
Student well-being
At the BSN staff not only look after the academic progress and achievement of the students. Emotional, physical health and wellbeing is recognised as a top priority. Therefore the school has developed and established a network of support, advice and care that enables children to flourish emotionally and socially, which will help them to thrive academically.