Become fluent in Dutch
Practical, effective and fun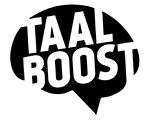 TaalBoost provides interactive Dutch language lessons at all levels in the heart of Amsterdam. Choose between in-class lessons, virtual courses or a combination or both and get ready to immerse yourself in the Dutch language and culture!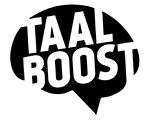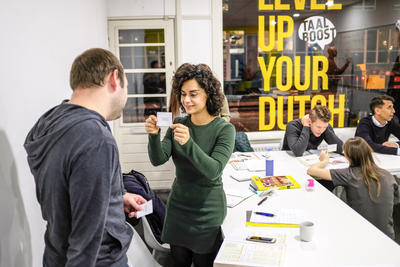 Innovative learning
Every lesson at TaalBoost feels like a fun game. Their activities are feedback-driven and teacher-guided, fully engaging, highly interactive and fun - at all proficiency levels.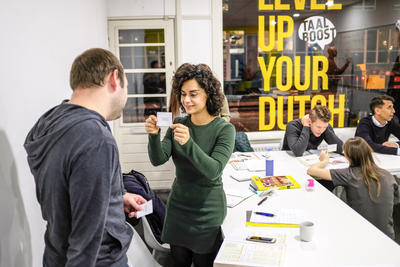 Adapted to your schedule
Are you working or studying? No problem - TaalBoost is adapted to a busy schedule. You can attend the beginners lessons as a 6-week evening course twice per week, a one-week intensive course or a 10-week Saturday course. The intermediate and advanced courses can be attended as evening courses.
Online lessons
TaalBoost in-class Dutch language courses are provided as traditional in-class lessons in the centre of Amsterdam, while TaalBoost live virtual Dutch courses take place online and can be attended from anywhere.
Whether you opt for the in-class or the online TaalBoost Dutch language learning experience, you can count on high quality of teaching that encompasses three essentials for successful language learning: engagement, interaction and feedback.