The bank for expats in the Netherlands
A trusted partner in a new environment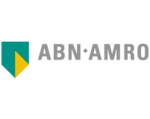 For more than 25 years, ABN AMRO has been the financial partner for expats in the Netherlands. In addition to banking, their team of experts offers advice on investments, loans, insurance and mortgages, each tailored to your needs.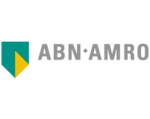 ABN AMRO Banking
Open a bank account 100% online from their app.
Free debit card, withdrawals & payments in euros in the Netherlands and abroad.
24/7 service, mobile app and documentation in English.
International Clients Desk
Specialised advisers to help with anything you can run into as an expat.
Advice on payments, savings, insurance, credit cards, mortgages, loans and investments.
Help to navigate the rules and regulations for expats.
Support in English or 15 other languages.
Personal Checklist
When moving to the Netherlands, there are a lot of things you will have to sort out: opening a bank account, arranging your financial situation, taking out health, liability & car insurance... ABN AMRO makes it easy: save time and get a checklist of tasks specific to your situation.