Online counseling anytime, anywhere
Betterhelp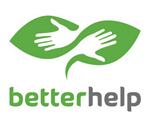 Be supported when you need it with unlimited sessions from your licensed counselor over smartphone, tablet or computer. Start a dialogue and work together to make a positive change.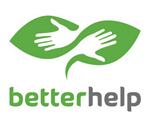 How does it work?

Fill out a questionnaire to help us assess your needs and get matched to one of 2,000 licensed therapists.
---

Message your counselor whatever and wherever through our website or mobile app.
---
Not happy with your counselor? Request a new counselor anytime.
Helping you
Betterhelp will match you with an independently certified counselor that is there to help you no matter your needs. They'll stay with you unless you decide to change. Get feedback, advice and guidance from your counselor.
Couple counseling is also available to expats who have moved abroad together.
All the time in the world, anywhere in the world
Receive unlimited sessions around the clock at an affordable, flat monthly fee. Message your counselor wherever you are, on site or through the app.
Take the first step to feeling better
This is a sponsored message on behalf of our partner BetterHelp. We may receive compensation if you become a BetterHelp customer.