International removals specialist to and from South Africa
AGS Frasers – your experienced relocation partner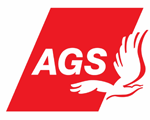 Looking for a highly-reliable and customer-focused moving company? AGS Frasers South Africa, a leader in the international removal and storage of household and personal effects, can move you to any location in the world. Choose AGS, you deserve the best.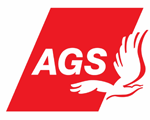 AGS Frasers South Africa is one of the leading companies for the international door-to-door removal and storage of household and personal effects in South Africa. Over the years, our four branches in Cape Town, Durban, Johannesburg and Port Elizabeth have perfected what we do well: moving people.
We are part of the global AGS network of 126 locations in 78 countries throughout Europe, Asia, Africa and the Middle East. This extensive network enables us to move you to any place in the world using the expertise of our own friendly and highly skilled staff at departure and destination.
AGS Frasers South Africa quality services include:
Local and international removals to and from South Africa
Packing and crating services
Short- and long-term storage
Handling of air, road and sea shipments
Vehicle transportation and storage services
Clients can be assisted in English or Afrikaans.
Our purpose-built, secure warehouses offer 10,150 square meters of storage, including temperature- and climate-controlled facilities across the country. Whether you are moving from South Africa, or have returned home and require storage, we offer short and long-term facilities for all your personal and household goods.
We guarantee complete flexibility to our customers. Our experience and know-how in key areas such as logistics and customs clearance, combined with our storage facilities, allows us to adapt to your needs and requests while maintaining the highest service standards.
Tailor-made packaging
The whole AGS network uses packing material specially developed for AGS. Specialised cartons for different objects (including crockery, furniture, clothing and paintings) minimise the risk of damage. AGS has also created a "first necessity" carton in which clients are advised to pack the things they will need as soon as the truck or container arrives.
Additionally, AGS Frasers South Africa is able to provide tailor-made wooden crates for most sensitive and fragile items, giving your goods that essential extra protection.
Environmentally friendly relocations
The AGS Group has always been attentive to its impact on nature, society, business partners and on the local communities in which we operate. Since July 2009 we have been supporting the United Nations Global Compact. In 2010, we launched the "1 international move = 1 tree" project, in partnership with the NGO Planète Urgence. It allows us to get you involved in a plan for reforestation in Africa and Asia within a sustainable development framework.
Ensuring that we deliver the best services is crucial for us. AGS has created an entire department dedicated to the satisfaction of our clients. Mr GoodMove accompanies you at every stage of the move to ensure that you move with complete peace of mind.
Choose AGS, because you deserve the best.