St. Patrick's International School - Barcelona
Awake minds. Great thinkers.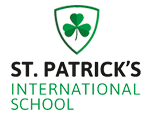 St. Patrick's International School in Barcelona combines the British curriculum with elements of the Montessori method to provide children, from pre-school through primary (0-12 years), with the very best introduction to learning.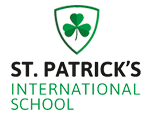 The School was founded to provide total immersion in English and an environment where each child has the opportunity to develop their potential and capabilities, both academically and emotionally. Creative teaching and collaborative play are used to encourage empathy, creativity, discovery, diversity, initiative and the motivation to learn.
Kick-start your child's education
The first years of school for a child is a key factor for their future. Not just academically, but also in life. St. Patrick's has a commitment to helping children establish and develop social and academic skills from as young as a few months' old, guiding them through each stage of learning and development.
Each child really is unique
St. Patrick's has a low student to teacher ratio which means it provides more personalised attention to each child and individual needs. The School values and encourages the active involvement of parents. The aim is to provide the perfect learning environment for each individual as they grow and develop.
Confidence with language
The school aims to prepare children for multilingual world and feel confident with the English language as well as Spanish, Catalan and the other languages offered at school (Chinese, German and French).
Beyond the curriculum
Cooking, yoga, music and other activities broaden the scope of the education St. Patrick's offers and form part of its commitment to a rich experience where each child can play, experiment and experience.