Save on foreign currency transfers
Better rates, every time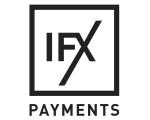 Get more out of your money with IFX Payments. Benefit from wholesale rates and advice from their currency experts. Secure the best possible deal and save in every transaction.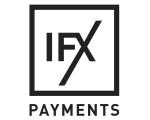 Transferring money abroad can get complicated. Small fluctuations in foreign exchange rates can dramatically impact the amount you receive or pay. IFX's currency experts help you avoid this by ensuring you get bank-beating rates and are guiding you on when to schedule your transfers.
IFX Payments benefits:
Better rates - take advantage of their wholesale rates of exchange
Dedicated consultants - get help to optimise timings for each transaction
Fee-free transfers - no hidden fees, no surprises
Same day transfers - for the majority of transactions
FCA Authorised - so you know your money is safe
IFX Payments has been operating for over 15 years, servicing over 60,000 customers in 90 currencies and 120 countries.
Find out how much you can save.