Moving to Spain
AGS Movers Spain, your professional relocation partner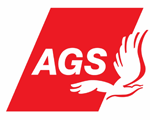 Looking for a reliable moving company in Spain? AGS Movers Spain is market-leading international moving company that can ensure a smooth move by road, sea or airto or from Spain. Over the years, the AGS branches in Madrid and Barcelona have perfected what they do best: moving people.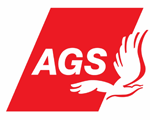 Moving to a new home in a new country can be challenging, but with AGS professional moving services, it doesn't have to be. Guiding expats from start to finish through a hassle-free moving process.
AGS Spain services include:
Shared container shipping
Virtual visits to estimate the volume of your shipment
Handling of air, road and sea freight shipments to and from Spain
Packing, unpacking and crating services
Short- and long-term storage
Vehicle and pet transportation
Assistance in English, French, Portuguese and Spanish
What can you expect from AGS?
AGS Spain guarantees their customers complete flexibility. Receive customised solutions for your move and enjoy peace of mind with real-time stage-by-stage updates as your belongings make their way to your new home.
Tailor-made packaging
The entire AGS Movers network uses specially developed packing material. Boxes specifically designed to hold certain items (including furniture, crockery, clothing and fine art) reduce the risk of damage. AGS has also created an 'Essentials' box in which clients are advised to pack the things they will need as soon as their shipment or container arrives.