Tree Tops Jungle Lodge
An authentic wilderness experience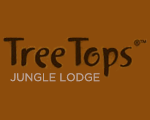 Located in one of the few completely untouched areas of Sri Lanka, the Tree Tops Jungle Lodge offers the experience of living very close to nature, while staying in comfortable lodgings.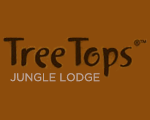 Eco-friendly nature tourism
Tree Tops was established to protect and regenerate jungle and bush habitats for birds and wildlife. Bordering a protected forest, it extends the area wild animals can roam safely, which is especially valuable for elephants in the dry season. Each visitor contributes to this goal.
You may see elephants, you will see a variety of other wildlife - over 160 species of birds have been spotted in the area. Track the more elusive animals through their sounds and footprints during the morning or towards sunset. Safari tours are optional, with a natural national park within easy reach.
Welcome to the jungle
The Lodge has accommodation that is neither basic nor luxurious: it was designed to be 'comfortable simple living in style in the bush'. A happy compromise between luxury and environmental impact.
This is a very unique opportunity to experience sleeping under canvas in a unique, remote and untouched jungle setting in Sri Lanka. Wake, eat and walk in a place untouched by the modern world; living with the rhythm of the jungle. At dusk you can unwind, relax and then be lulled to sleep by the symphony of the forest.