Oaks International School
Private day school in Cambridge
Oaks International School offers education for children aged 2-11 years old, from the UK and overseas. The school has small class sizes and excellent language provision.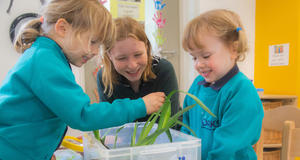 International & multi-lingual
All children are taught to value different cultures and embrace diversity. Foreign students can maintain fluency in their native language through the Mother Tongue programme, which currently includes 12 different languages. The school also offers English as an Additional Language (EAL) and all children receive tuition in Spanish from the age of 3 years old.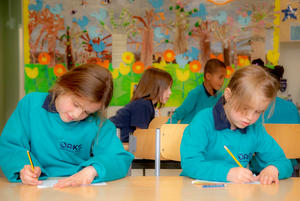 Individualised learning
The school has small class sizes (maximum of 16) and is specialised in teaching children from different backgrounds. Each child has their own individualised targets to ensure that they are learning and fulfilling their academic potential.
Cherry Hinton Park and beyond
The spacious green landscape of Cherry Hinton Park allows a myriad of opportunities for the children to safely play and explore in the outdoors. The school takes learning out of the classroom, not just into the park, but also into the museums and galleries of Cambridge.