Lyceum Kennedy French American School
Excellence in bilingual education
Lyceum Kennedy offers a bilingual French/English immersion program from ages 3 to 18. Located in New York City, the school combines the rigour of the French system with the flexibility and creativity of the American approach.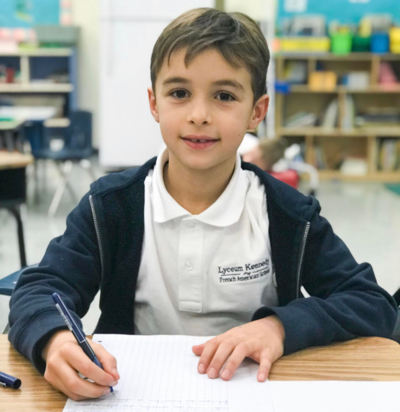 Bilingualism as a competitive advantage
A bilingual education has been proven to provide much more than speaking two languages. Bilingualism is linked to real cognitive advantages such as superior analytical skills and higher creativity, as well as the ability to learn other languages.
At Lyceum Kennedy, all subjects are taught in French or English, with a balanced approach to develop skills simultaneously in both languages. Non-French speakers can join the school in the earlier stages of education.
Academic excellence
The school is committed to provide excellent education and personal development, offering an extremely competitive academic structure that leads to the International Baccalaureate (IB) Diploma qualification, which is recognized by the world's leading universities.
Lyceum Kennedy is a multicultural campus that combines small classes and individual attention from highly-qualified teachers to develop each student's abilities to the fullest. Following the school's international approach, students choose between Spanish and German as a third language from 6th to 12th grade.
Internationally mobile students
The school's curriculum is accredited by the French Ministry of Education and follows the New York State standards for all subject areas, which means students can transfer easily to any French or American school, as well as being well-prepared to study elsewhere.
The Lyceum has also developed a specific program so Elementary school students without any prior French education can enroll in the school.