Bank-beating currency exchange
Fast transfers. Efficient service. Great rates.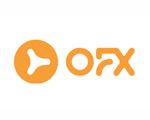 Send and receive money across 190 countries around the globe in just 1-2 business days. With OFX you can save up to 4% compared to using a bank or another Forex service. Regulated and secure, it's perfect for small, large and recurring transfers.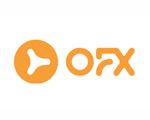 Single transfers
Lock in the current exchange rate and send single, rapid transfers. Simply make an online payment from your bank account and let OFX take care of the rest.
Recurring transfers
Perfect for expats, recurring transfers are ideal for paying things like monthly mortgages or quarterly school fees. Set up a transfer schedule with zero OFX fees and direct debit available, and leave the rest to them.
Large transfers
Buy now, transfer later
Lock in the current rate and make your transfer when ready. Exchanges can be booked between 2 days and 12 months from today, protecting you against rate movements. Minimum USD 30,000.
Catch the best rates
Want a better exchange rate than the current one? Set your target with OFX, and if reached within 6 months you'll be notified to make your transfer. Minimum USD 30,000.