Business Opportunities
It's easy to start a business in Dubai
With economies across the globe becoming ever more interdependent, the ease with which companies of all shapes and sizes can set up and operate in a country becomes increasingly important.
According to a World Bank report, starting a business in Dubai and the wider United Arab Emirates (UAE) has got a whole lot easier over the last year, confirming what thousands of foreign-owned businesses existing in the country already know.
The report, Doing Business 2013: Smarter Regulations for Small and Medium-Size Enterprises, which is published each year, says the UAE has jumped 24 places in the rankings. At 22 out of more than 180 countries, it is now the easiest country in the Arab world to start a new venture. Comparable economy New Zealand comes out top, with Oman at 73, Saudi Arabia 78, Bahrain 88, Jordan 103, Qatar 109, and Kuwait 142. The MENA regional average is 108.
So what exactly does it take?
The Doing Business report says that to start a business in the UAE, it requires six procedures. It takes eight days, costs 6.0% of income per capita and requires a paid-in minimum capital of 0.0% of income per capita. Income per capita is a measure of the total income generated by a population – a country, region or city – divided by the number of people in that population.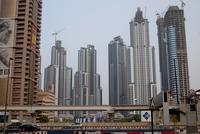 A strong financial sector is vital in underpinning the growth of any nation. Dubai and the wider UAE are well served in that respect, with many of the world's greatest multinational banks represented throughout the country. Banks that exist there such as HSBC, Barclays, Citibank are renowned across the globe not only for their expertise of international finance, but also for the breadth of the services offered. Many a trading company rely on vital import and export services such as documentary credits and export loans in order to survive. These services would be nothing but a pale shadow if not backed up by the incredible knowledge possessed by these impressive and respected financial institutions.
'Off-shore' and 'On-shore' activity
Observers often neatly divide the UAE economy into 'off-shore' or free zone activity and 'on-shore' activity – a simplistic analogy which is rather a false division in the hard-headed business world. More likely these observers are referring indirectly to ownership rights. The reality is, foreigners can be involved in both on-shore and off-shore activity. They are, however, only allowed to own up to 49% of any on-shore business. A UAE national must own the other 51%. By contrast, foreigners are allowed to own 100% of any off-shore business.
The central location of the UAE in terms of emerging markets is key to understanding the phenomenal growth of the off-shore, free zone business model in recent years. But that is only part of the story. The UAE also introduced a relaxed taxation and regulatory environment, which has done much to attract the thousands of businesses from all over the world which are now successfully operating in the country.The World Bank report, however, highlights another important piece of the jigsaw. The ease of trading across borders. Globally, the UAE ranks fifth out of 185 economies, an incredible 74 places above the MENA regional average.
Useful Resources: