Antwerp International School
Inspiring successful futures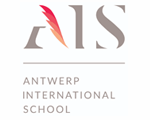 Founded by expat parents in 1967, Antwerp International School is today one of the world's most prestigious international schools. Graduating students go on to attend the best universities in the world, and many of their alumni are successful leaders.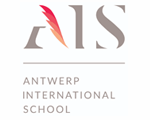 At the Antwerp International School (AIS) children are supported to explore, develop their passions and be the best versions of themselves in and outside the classroom.
The best learning experience
In class, students receive exceptional education: the school offers the full IB Programme, an excellent student-teacher ratio (7:1) and outstanding facilities for science and technology education. These unparalleled standards prepare your child to develop a well-rounded, confident personality and a passion for learning.
After-school life
Support for every child's development doesn't stop after class. Outside the classroom, your child's social well-being and health is nurtured through a wide range of athletic, artistic and social learning opportunities. Music rooms, a theatre and state-of-the-art sports facilities are ready for students to develop their talents and engage in exciting activities.
At AIS, every day is open day and they welcome new students year-round.
Find out more