They tend to work in private health centres and clinics, mainly used by expatriates. Nevertheless, it's still a relatively small market and it isn't easy to become established.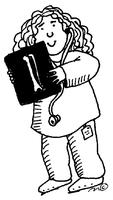 Doctors in Spain are allowed to advertise their services and have to learn to sell themselves, which may feel strange and uncomfortable at first to those used to working for a public health service. "The work can be sporadic," said one GP from the UK who works in a private medical centre on the Costa del Sol and has his own practice further inland. "I advertised for the first six months, but you cannot place an advertisement and then sit back and wait for the patients to flood in. It just doesn't happen like that and you have to understand that this is perfectly normal. The best advertising is word of mouth but it takes time to build up your reputation. You must learn to network, make contacts and be patient. But at the end of the day, you must sell your services just as you would with any other business."
If you're a qualified doctor from the EU who's thinking of working in Spain, your first point of contact should be your professional body in your home country. In the UK, the British Medical Association (BMA) has an International Department which produces a document entitled Opportunities for Doctors in the European Economic Area (available to BMA members only) to help doctors who want information about working in Europe. The department also organises seminars with expert speakers who can advise you about getting a job abroad. The British Medical Journal is another useful resource and it can be read online, even before it's available in print (www.bmj.com ). It contains articles dating back to 1994, and has a careers section, with articles about working abroad, and an Advice Zone.
It's an advantage to choose an area where you have contacts – either family or friends – and, needless to say, it's almost essential to be able to speak Spanish fluently. Many of the more established language schools offer intensive language courses for health professionals and will organise specialist Spanish conversation groups so that you can make contact and converse with Spanish health professionals.
Qualifications & Registration
If you're a general doctor or a specialist doctor in the EU, your qualifications will be recognised under the EU's Sectoral Directive. General information is available from the EU website – specifically the fact sheets for recognition of medical qualifications in Spain (europa.eu.int ), which provide details of what's required for Spain and an email link for specific queries.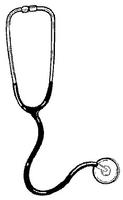 Your starting point in Spain should be the Ministry for Education, Culture and Sport in Madrid; the department you need is the Subdirección General de Títulos, Convalidaciones y Homologaciones. The Spanish Medical Association ( Consejo General de Colegios Oficiales de Médicos, www.cgcom.org ) is the professional body for doctors. Although the site is only in Spanish, it contains a list of all the medical colleges throughout the country with their contact details. You must become registered with the college ( colegio) nearest to where you will be practising and must have professional liability insurance, which can be purchased relatively cheaply through the college.
The BMA can provide information on registration and immigration for most countries as well as hints and advice from doctors who have worked abroad and guidance on returning to work in the UK after a stint abroad.
This article is an extract from Making a Living in Spain. Click here to get a copy now.