Excellent investment opportunities at affordable prices
And it's not just the coast; this year inland Croatia is gaining attention for its pristine countryside at ridiculously cheap prices. Properties north and south of Zagreb offer stunning countryside, rivers and lakes, all connected by a new motorway to an international airport. For example a traditional Croatian country house in fairly good condition but needing renovation, with a large stable block, barn and an apple orchard for just £5,900!
Early in 2005 international property agents Knight Frank provided evidence of the shifting appeal of the European market and new opportunities for investors. It found a typical €250,000 (£170,000) apartment in south west France did not go up in value over a 12 month period from 2003 to 2004, bucking the national trend, although it had 4 per cent rise in rental yields over the period. This compared with a €300,000 apartment in Croatia, which grew 20 per cent in value over the same 12 months and produced a 20 per cent rise in rental yields.
Croatia represents an excellent investment opportunity. New apartments in Dubrovnik, the most expensive location in Croatia, despite having risen 20-30 per cent from a very low base over the last 12 months, are still only about two thirds the price of comparable properties on Spain's Costa del Sol.
Also consider that the current mini-boom happening in Croatia now, has been fuelled without any available mortgage product; once someone produces international finance secured on the Croatian asset, the market will push on again.
This metamorphosis is founded on three main factors:
1) Unspoilt and staying that way!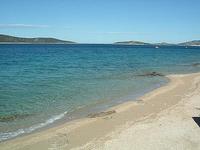 A 2002 survey by Yale University scientists ranked Croatia 12th best nation for its preserved and unpolluted nature with Spain 44th, Greece 60th and Italy 84th.The Croatian government are in the midst of a nationwide review to protect their coast and countryside from excessive development. This commitment to limit new builds and create greater coastal green belt areas creates a classic high demand with low supply pushing prices upwards.
2) EU Membership
Croatia has always viewed itself as part of Western Europe and is actively pursuing membership of the EU. The recent Treaty crisis, which reopened the discussion on enlargement, appears not to be harming Croatian progress with ongoing support being shown for their membership. EU membership is expected in 2008 or 2009.
Should Croatia achieve its aim of EU membership by 2009 then there will have to be an equalising of prices across Europe, which suggests the Croatian market is currently undervalued.
3) Improvement of infrastructure
A new motorway is being constructed from Zagreb in the north down to Dubrovnik in the south, due for completion in 2008; this will make new areas, such as the Peljesac Peninsula, Korcula, Hvar and the Vodice /Sibenik/Primosten areas attractive to Brits, as travelling time to airports decreases.
The Peljesac Bridge will be ready by the summer 2009 according to local Press. This is important news for property purchasers in Dalmatia; this bridge, built as part of the new motorway system, will invigorate the entire area, making both Split and Dubrovnik airports easily commutable. This will make the Peljesac Peninsula even more popular and open up the island of Korcula.
Investing in tried and tested areas such as Dubrovnik, Brac and Istria will recap excellent capital return and rental yields, albeit from a higher priced entry level.
Choosing a Property
Always try and buy the best location, which in southern Europe usually means first position to the sea. In France, Spain and Italy this would mean prices off the Richter scale but these properties are still available at realistic prices in Croatia. Also, inland Croatia represents great value for nature and skiing lovers.
An isolated property will seem romantic, but will you need easy access to medical care? Having no neighbours seems heavenly, but will you need a friendly neighbour to do key holding and cleaning when you come to let your property?
Waterfront or walking distance to the sea are strong selling points and typically attractive are two-bedroomed apartments with sea views.
If you plan to rent out your property, consider building a swimming pool as the British holiday makers are particularly conditioned to seek villas with pools, and as those are in the minority. It can add a premium to your price. Besides ensuring you have the available space to build a pool, ensure that your area has a year round water supply to stock your pool, as on some islands the supply can be patchy in the summer.
Finally, think about resale. Will your proposed property have the capacity to increase in value and to sell quickly?