It also offers vibrant Parisian night-life for the jet set, some of the world's greatest wines for connoisseurs, haute cuisine for gourmets, an abundance of culture for art lovers, and tranquillity for the stressed.
In France, the pursuit of la bonne vie is a serious business and even bons viveurs (bons vivants in French) are spoilt for choice (most French people rate the pursuit of pleasure and style way ahead of success and wealth). Nowhere else in the world is there such an exhilarating mixture of natural beauty, culture, tradition, sophistication and style. It's often said that when buying property in France you aren't buying a home but a lifestyle! As a location for a holiday, retirement or permanent home, France has few rivals and in addition to the incomparable choice of properties and excellent value for money, it offers a generally fine climate for most of the year, particularly in the south.
Nevertheless, it's important to ask yourself exactly why you want to buy a home there. For example, are you primarily looking for a sound investment or do you plan to work or start a business in France? Are you seeking a holiday or retirement home? If you're seeking a second home, will it be mainly used for long weekends or for lengthier stays? Do you plan to let it to offset the mortgage and running costs? If so, how important is the property income? You need to answer these and many other questions before deciding on the best (and most appropriate) place to buy a home in France.
Reasons to buy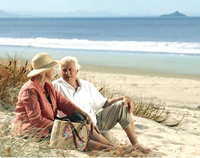 People often have a variety of reasons for buying a home in France; for example, many people buy a holiday home with a view to living there permanently or semi-permanently when they retire. If this is the case, there are many more factors to take into account than if you're 'simply' buying a holiday home that you will occupy for just a few weeks a year (when it's usually wiser not to buy at all!). If, on the other hand, you plan to work or start a business in France, you will be faced with a completely different set of criteria. An increasing number of people live in France and work in another European country (e.g. neighbouring England, Belgium, Luxembourg, Germany, Switzerland and Italy), commuting back and forth by road, rail or air.
Can you really afford to buy a home in France? What about the future? Is your income secure and protected against inflation and currency fluctuations? In the '80s, many foreigners purchased holiday homes in France by taking out second mortgages on their family homes and stretching their financial resources to the limits. Not surprisingly, when the recession struck in the early '90s many people had their homes repossessed or were forced to sell at a huge loss when they were no longer able to meet the mortgage payments.
You shouldn't expect to make a quick profit when buying property in France and should look upon it as an investment in your family's future happiness, rather than merely in financial terms.
Although property values in France are currently increasing faster than inflation in most areas, there's no guarantee that this trend will continue. In any case, unless you 'downshift', the sale of a principal residence won't realise a profit in real terms, and capital gains tax can wipe out much of the profit made on the sale of a second home. Bear in mind also that you must recover the costs associated with buying a home when you sell; these are particularly high in France.
Tip: Before making any irrevocable decisions about buying a home in France, you should do extensive research study the possible pitfalls, and be prepared to rent for a period before buying.
This article is an extract from Buying a home in France. Click here to get a copy now.