Officially there are only two termination dates. These dates vary depending on the canton (e.g. in Zurich it's the 1st of March and 1st of September).
However you do have the possibility to exceptionally terminate your contract.
In this case it is your responsibility to introduce your landlord to at least one suitable next tenant, who would be willing to take over the contract.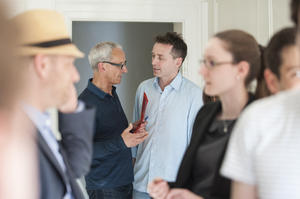 Please make sure that this person is genuinely interested, and can afford the flat (income should be 3 times higher than rent). The landlord has 30 days to assess the candidate, during which you are still obliged to pay the rent. In this way you can reduce the notice period by up to 5 months.
This article has been submitted by flatfox.ch