Due to high demand for housing, rental rates for apartments in Switzerland are high. As an expat you might only be able to find over-priced (mostly furnished or serviced) apartments. Try to stay away from unreasonably high rents, and look to take over an existing rental contract from a private tenant.
Due to restrictions implied by Swiss law, the price for existing rental agreements are statistically 25-30% lower than the open market price. This means that the older the contract you take over is, the cheaper the flat will be.
The best way to find such a contract is to start searching early, for example online through social networks and housing platforms.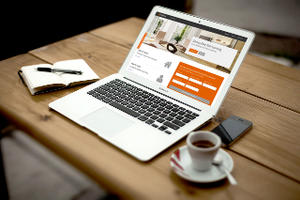 When you find a potential flat, be prepared to give away a significant amount of personal details regarding your salary, employer and marital status. In Switzerland it is very common to provide as much information as possible to the landlord whilst applying for your desired home.
Good luck with your flat-search!
This article has been submitted by flatfox.ch