The property must be registered with the local town hall and (if you're offering B&B accommodation or a hotel with more than five or six rooms) the local préfecture, and it must meet appropriate standards and comply with local regulations.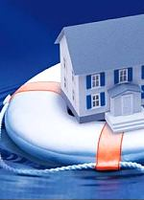 In general, short-term rentals are exempt from the Loi Mermaz (1989), which is designed to protect long-term tenants, but the law is complicated and you should check with a lawyer. For example, there are regulations governing deposits, such as how much you can ask for (usually a maximum of 25 per cent of the total rental charge) and how far in advance you can request it. Information about rules and regulations can be obtained from tourist offices, offices of the FNAIM or UNPI and the Centre de Documentation et d'Information de l'Assurance (http://www.ffsa.fr ).
Note also that, if you let a property in France, you're required to pay tax on your rental income in France and not in the country where the income is received (e.g. the UK), irrespective of any double taxation or other agreements.
Contracts
It's a legal requirement to have a written contract for all rentals. Most people who let a property for holiday accommodation draw up a simple agreement form that includes a property description, the names of the clients, and the dates of arrival and departure. However, if you do regular letting, you may wish to check with a lawyer that your agreement is legal and contains all the necessary safeguards. For example, it should specify the types of damage for which the lessor is responsible. Strictly, all descriptions, contracts and payment terms must comply with French laws. If you're letting through an agent (who must be licensed in France), he will provide a standard contract. Note, however, that if you plan to let to non-English speaking clients you must have a letting agreement in French or other foreign languages.
If you offer longer lets (e.g. outside the high season), you need to ensure that you or your agent uses the appropriate contract.
Insurance
For a property let unfurnished you can take out an 'unoccupied insurance' policy (une assurance non-occupant), which costs less than a normal household policy (between around €150 and €200 per year for an average house). If you're letting a property furnished, however, you must add the value of the furnishings.
Location
If letting income is a priority, you should buy a property with this in mind, in which case location is paramount. Generally, no part of France is 'better' or 'worse' than any other for letting, although coastal areas tend to be more popular than inland departments – with the exception of Dordogne. In particular, you should consider the local climate and the property's proximity to an airport or major road and to attractions, such as a pleasant beach or theme park.
Swimming Pool
A swimming pool is desirable, particularly in warmer regions, as properties with pools are much easier to let than those without (unless a property is situated near a beach, lake or river). It's usually necessary to have a private pool with a single-family home, but a shared pool is sufficient for an apartment or townhouse. You can also charge a higher rent for a property with a pool and you may be able to extend the season even further by installing a heated or indoor pool. Some private letting agencies won't handle properties without a pool. Note that there are new safety regulations regarding pools used by the public, which include pools at private homes that are let for holidays.
Letting Rates
Letting rates vary considerably according to the time of year, the area, and the size and quality of a property. A house sleeping six in an average area can be let for around €1,000 to €1,500 per week in high season. A luxury property in a popular area with a pool and accommodation for 8 to 12 can be let for between €4,000 and €6,000 per week in high season. High season generally includes the months of July and August and possibly the first two weeks of September. The mid-season usually comprises June, September and October (and possibly Easter), when rents are usually around 25 per cent lower than in high season; the rest of the year is low season. For long lets in low season, a house sleeping six usually rents for around €500 per week or €2,000 per month in most regions. The tenant usually pays for running costs, including utilities. Note that central heating is essential if you want to let in the winter.
Furnishings
If you let a property, don't fill it with expensive furnishings or valuable belongings. While theft is rare, items will be damaged or broken eventually. When furnishing a property that you plan to let, you should choose durable furniture and furnishings and hard-wearing, dark-coloured carpets that won't show the stains. Small, two-bedroom properties usually have a sofa-bed (canapé-lit) in the living room. Properties should be well-equipped with cooking utensils, crockery and cutlery, and it's also best to provide bed linen and towels. You may need a cot or high chair for young children. Depending on the price and quality of a property, your guests may also expect central heating, a washing machine, dishwasher, microwave, covered parking, a barbecue and garden furniture. Some owners provide bicycles and sports (e.g. badminton and table tennis) equipment. It isn't usual to have a telephone in rental homes, although you could install a credit card telephone or a phone that will receive incoming calls only.
Keys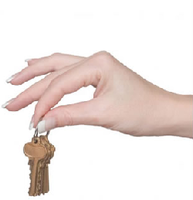 You will need several sets of spare keys, which will inevitably get lost at some time. If you employ a management company, their address should be on the key fob and not the address of the house. If you let a home yourself, you can use a 'keyfinder' service, whereby lost keys can be returned to the keyfinder company by anyone finding them. You should ensure that you get 'lost' keys returned, otherwise you may need to change the locks (in any case it's wise to change the external locks periodically if you let a home). You don't need to provide clients with keys to all the external doors, only the front door (the others can be left in your home). If you arrange your own lets, you can post keys to clients in your home country, or they can be collected from a caretaker in France. It's also possible to install a key-pad entry system, though small boys seem to be able to crack the code quite easily.
Using an Agent
If you're letting a second home, the most important decision is whether to let it yourself or use a letting agent (or agents). If you don't have much spare time, you're better off using an agent, who will take care of everything and save you the time and expense of advertising and finding clients. However, an agent will charge commission of between 20 and 40 per cent of gross rental income.
If you want your property to appear in an agent's catalogue, you must contact him the summer prior to the year in which you wish to let it (the deadline is usually September). Note that, although self-catering holiday companies may fall over themselves to take on a luxury property on the Côte d'Azur, the top letting agents turn down as many as 90 per cent of the properties they're offered.
Most agents don't permit owners to use a property during the peak letting season (July and August) and may also restrict its use at other times. Many French estate agents also act as letting agents for property owners and some specialise in long-term winter lets. French regional tourist agencies can put you in touch with French letting agents, who must be appropriately qualified.
Take care when selecting a letting agent, as a number have gone bust in recent years owing customers thousands of euros. Make sure that your income is kept in an escrow account and paid regularly, or even better, choose an agent with a bonding scheme who pays you the rent before the arrival of guests (some do). It's absolutely essential to employ an efficient, reliable and honest company, preferably long-established. Anyone can set up a holiday letting agency and there are many 'cowboy' operators. Ask a management company to substantiate rental income claims and occupancy rates by showing you examples of actual income received from other properties. Ask for the names of satisfied customers and check with them. It's also worthwhile inspecting properties managed by an agency to see whether they're well looked after.
Other things to ask a letting agent include the following:
What information they send to potential clients.
Whether they have contracts with holiday and travel companies.
Whether you're expected to contribute towards marketing costs.
Whether you're free to let the property yourself and use it when you wish.
You should also check the type of contract you will have with the agency: whether, for example, you will receive a detailed analysis of income and expenditure and what notice you're required to give if you decide to terminate the agreement. Agents' contracts usually run for a year.
The larger companies also offer management services, which may include the following:
Arranging routine and emergency repairs.
Reading meters (if electricity is charged extra).
Routine maintenance of house and garden, including lawn cutting and pool cleaning.
Arranging cleaning and linen changes between lets.
Advising guests on the use of equipment.
Providing guest information and advice (possibly 24-hours in the case of emergencies).
Agents may provide someone to meet and greet clients, hand over the keys and check that everything is in order. A letting agent's representative should also make periodic checks when a property is empty to ensure that it's secure and that everything is in order. The actual services provided will usually depend on whether a property is a basic gîte or a luxury villa, and the agent's charges will be set accordingly.
You may wish (or need) to make periodic checks on an agency to ensure that all bookings are being declared and that your property is being well managed and maintained.
Doing Your Own Letting
Many owners prefer to let a property only to family, friends and colleagues, which allows them more control (and with luck the property will be better looked after), although your clientele will necessarily be limited. Alternatively (or in addition), you can market your property as widely as you wish. Some owners use a letting agency in addition to doing their own marketing. The following are some of the considerations you must make when doing your own letting.
Rental Rates & Deposits
To get an idea of the rent you should charge, simply ring a few letting agencies and ask them what it would cost to rent a property such as yours at the time of year you plan to let. They're likely to quote the highest possible rent you can charge. You should also check the advertisements in newspapers and magazines. Set a realistic rent, as there's a lot of competition. Add a returnable deposit (e.g. €150) as security against loss (e.g. of keys) or breakages, although this cannot be more than 25 per cent of the rental fee or be requested more than six months in advance. A deposit should be refundable only up to six weeks before a booking. It's normal to have a minimum two-week rental period in July and August. You will need to have a simple agreement form that includes the dates of arrival and departure and approximate times. If you plan to let to non-English speaking clients, you must have a letting agreement in French or other foreign languages.
This article is an extract from Buying a home in France. Click here to get a copy now.